beta
In App Transactions
Saganize's Kotlin SDK enables in-app transactions for Solana Mobile dApps, allowing users to interact with transactions within their app, without the need to build a separate wallet infrastructure.
Get Started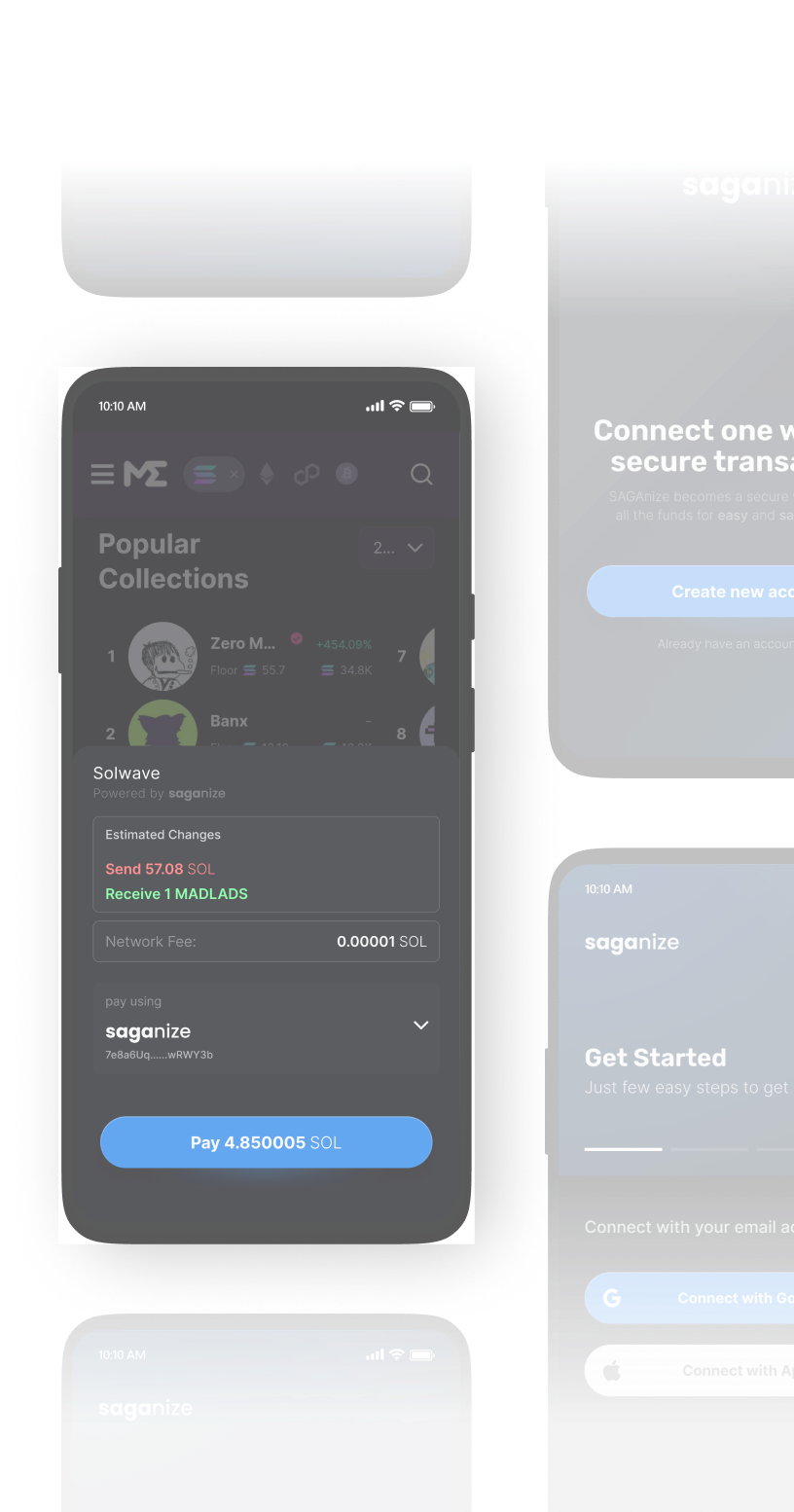 TRUSTED BY THE BEST IN THE BUSINESS



Our Features
Simplified Integration
Integrate Solana on mobile with minimal lines of code, ensuring efficient development.
In-App Approvals
Allow users to approve transactions directly in-app for a smoother experience.
Wallet-Free Focus
Bypass the complexities of wallet setup, allowing you to concentrate on delivering a superior UX.